Earlier this year we welcomed two brand new additions to the Ideal Printers family: twin Ricoh PRO C9210 Graphic Arts Series color sheet-fed digital presses! 
The installations of these brand new C9210s were the first within the state of Minnesota. Almost immediately, the automation provided by the C9210 doubled the capability and capacity of our digital pressroom, while maintaining existing staffing levels.
Our migration away from Xerox's iGen4 and toward Ricoh's C9210 was centered around our commitment to uncompromised quality, as we felt the Ricoh C9210 increased the overall quality of more demanding digital color projects, including four-color variable data applications. The C9210 uses an oil-less toner, which also gives us more flexibility with the stocks/substrates that we can run, with expansive media support, including synthetic and label applications.
A few of features of the C9210 that we believe will directly benefit our customers include:
Most importantly, all of this technology and data is shared between our two C9210 presses, which will provide consistent color and quality across all pages in larger, demanding jobs, where both printers are utilized.
We'd love to show off our new Ricoh C9210 digital presses to you! If you have a project you need digitally printed, be sure to reach out to your Ideal Printers sales representative. If you're new to Ideal Printers, either go to our Request Pricing page to submit a pricing/project request, or click contact us and reach out using your preferred method of contact.
Click here to access more information about the Ricoh C9210.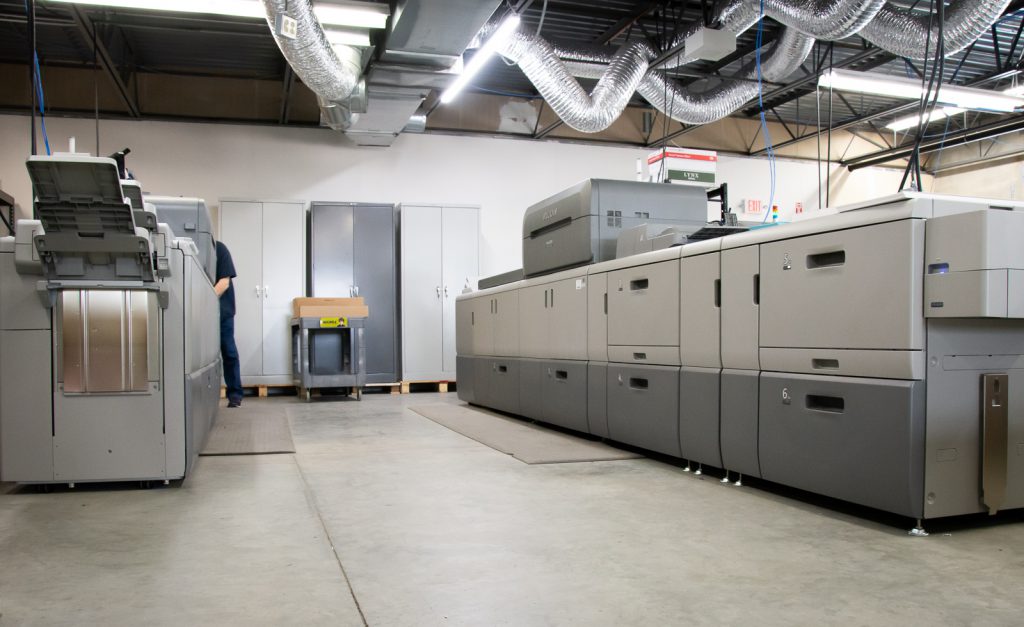 HAVE A PRINT PROJECT? REQUEST A FREE, NO OBLIGATION QUOTE AND TIMELINE.