They say variety is the spice of life–and in our line of work that's certainly true. One thing that's made us successful over the past four decades is our ability, and willingness, to work across a wide variety of industries—from individuals, to non-profits, to small businesses, to Fortune 500 companies. Below are some of the industries we frequently work with, but keep in mind, there's really no project too large, too complex, or too small for us to handle.
Forty years of printing have taught us it's now more important than ever for your corporation to look good, no matter what size of a company you are. The promotional materials you hand out to potential, new, or existing clients make a big impression, as do the materials you distribute internally to your own teams. It doesn't matter how good your design team is, if the final printed product isn't executed properly with expertise. At Ideal Printers, we're proudly trusted by some of the largest corporations in the U.S. for our expertise in printing high quality promotional materials, marketing collateral, employee onboarding materials, packaging, folders, forms, labels, and so, so much more.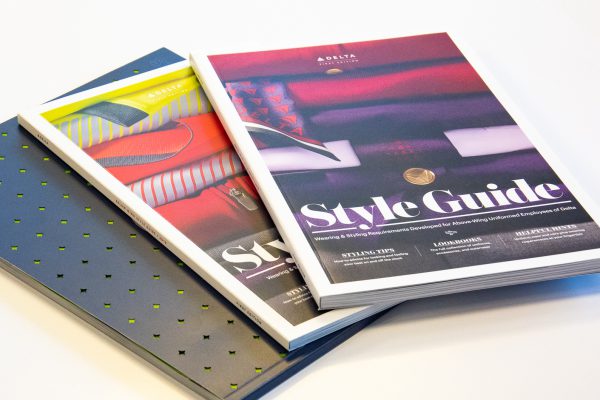 CATALOGS
In 2018, Delta Air Lines revamped their internal style guide for their uniformed employees. We worked with them to develop and print two 100+ page catalogs that were distributed to all uniformed employees. These two catalogs truly display Delta's commitment to style, and our commitment to high quality print.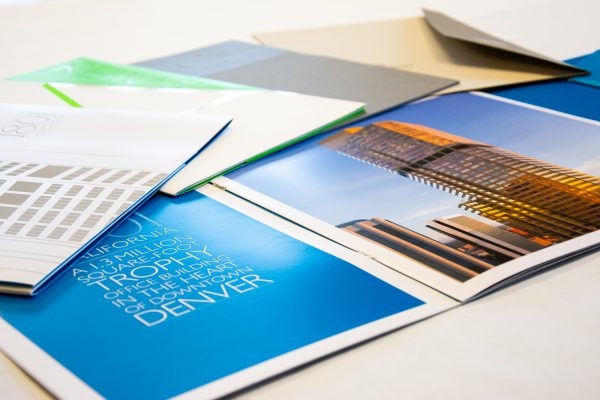 FOLDERS
It may sound like a small thing, but think of the number of people whose only connection to your company is contained within a single folder. We can print a variety pocket folder types, with several types of finishes, die cuts, or embossing, to create endless possibilities of making a lasting impressions. Oh—and we can print all the contents within that folder, too.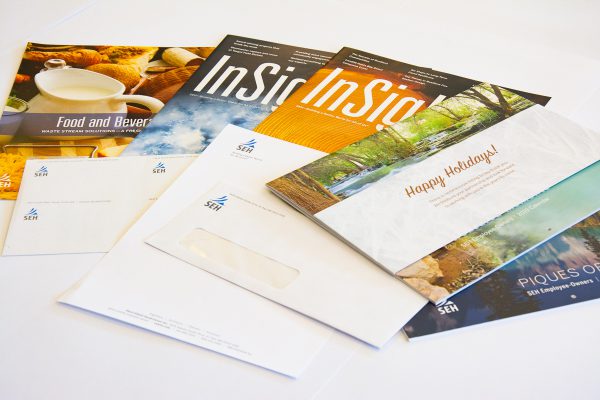 MARKETING COLLATERAL
Your corporate brand and identity finds itself on many substrates, and it's important that it looks great, and uniform, across all of them. We've been printing marketing collateral for years with this in mind. Stationery, business cards, brochures, mailers, magazines, post cards, envelopes, you name it—we'll print it.
EMPLOYEE ONBOARDING
If you're like us, your employees are the heart and soul of your entire company. As important as it is to impress clients, it's just as important to impress your employees. We can help you with that by producing quality onboarding and training materials that will impress them from their start date.
When your products and promotions are always changing, you need a printer that can deliver a wide variety of print across multiple substrates that is high quality, accurate, and most importantly, on time. Don't know anyone who can do that? We do.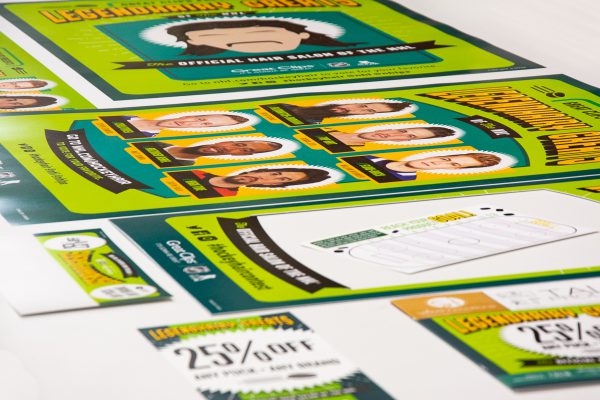 KITTING
Do you have several retail locations that require coordinating store kits be changed out on a regular basis? We've been doing this for Great Clips' 1,200 franchise locations for over 20 years. We can get your kitting printed and delivered, no matter how often, or how many locations.
DIRECT MAILING
Having a big sale at your store and want to reach potential customers in your neighborhood? Or maybe you want to get unique promotional codes for your online store to potential customers across the country? 100 to 1,000,000 pieces, our mailing team will deliver—literally.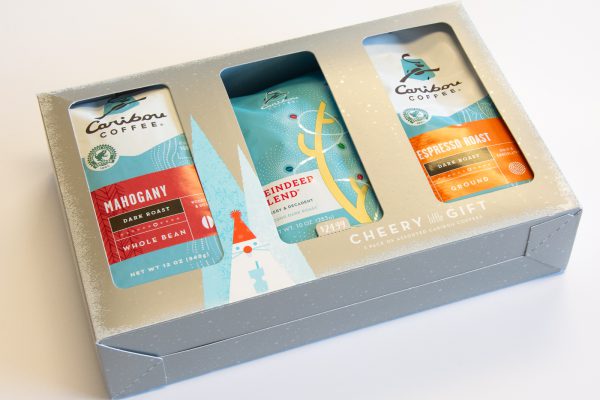 PACKAGING
At Ideal we can do way more than just print. Our binding and finishing team has a wide variety of equipment and expertise to transform your printed packaging into something that both stands out and is truly special.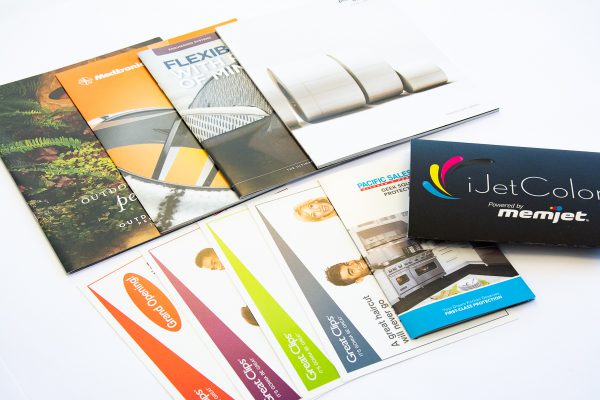 PROMOTIONAL
Grand opening? New product line launching? Expanding the services you offer? No matter what, we can print a variety of brochures, catalogs, post cards, flyers, handouts, posters, pop-ups, and really, anything else you can think of, to help you promote.
Whether you're an individual real estate agent, a large broker, a commercial developer, or residential developer, we can print a variety of promotional materials to make your property the envy of your competitors.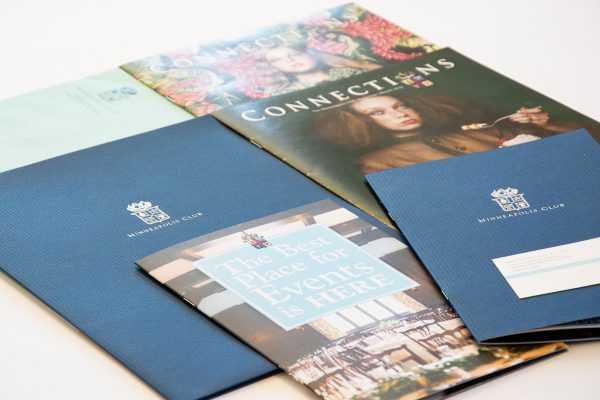 MARKETING COLLATERAL
We print everything you need to successfully market and sell your property. Listing brochures, flyers, stationery, folders, signs, catalogs—just to name a few. If you have a crazy idea for collateral and don't think it's been done before, try us.
PROMOTIONAL PACKETS
Having promotional packets on hand can go a long way, especially when you only have a couple of minutes of face time to promote yourself or your company. We can create a variety of packets, from folders with a few one/sell sheets, to fully assembled, coated, embossed, bound and die cut packets.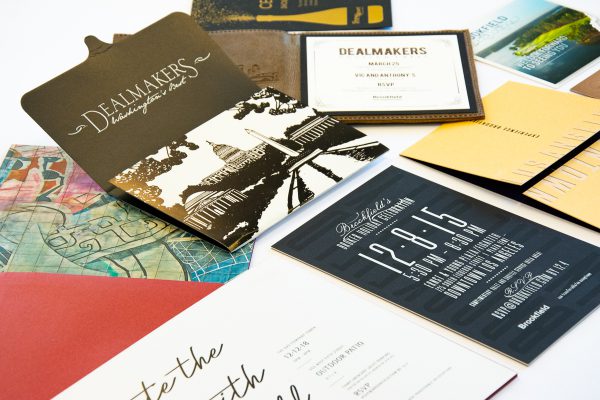 INVITATIONS
Need to get the word out about your new property? Whether you're hosting an open house, or looking to fill a new downtown high-rise, we can print a variety of beautiful invitations—both conventional and unconventional—to attract a crowd.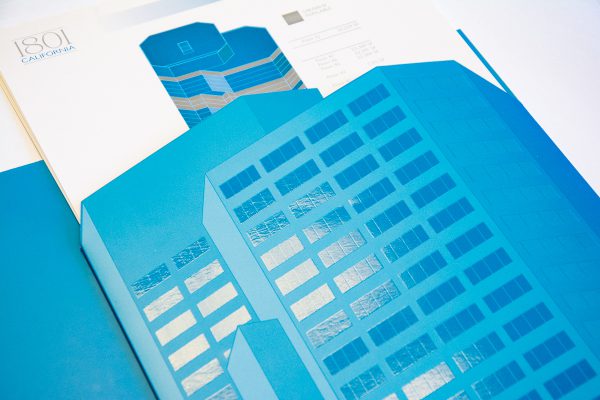 SPECIALTY FINISHING
Do the promotional materials for your properties require a little more sophistication? We offer all the coatings/ finishes (soft-touch, aqueous, UV, high gloss, and more), die cutting, embossing, and binding you'll need to achieve this.
The very first sheets that rolled off our press in 1979 were the pages from a "Cooking The Watkins Way" cookbook from Watkins Incorporated (J.R. Watkins). Since then, we've been honored to print countless hard and softcover books, notebooks, guidebooks, and coffee table books for many local and national authors and publishers–like Gently Spoken–whom we've printed and fulfilled over 1.6 million (and counting) copies of their Eat Your Peas Collection. No matter what type of book or gift you're looking to print, our dedicated creative and customer service teams can answer your questions, and help make that dream of yours a reality.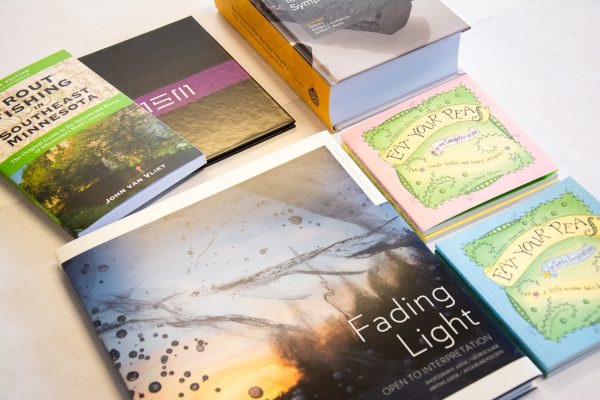 BOOKS
Whether you're a seasoned publisher or just starting down the path of creating your first book, we'd love to help—no matter where you're at in the process. We'll happily answer all your questions, from paper options to binding types to fulfillment/storage, and will make your book(s) something you'll be proud of for years.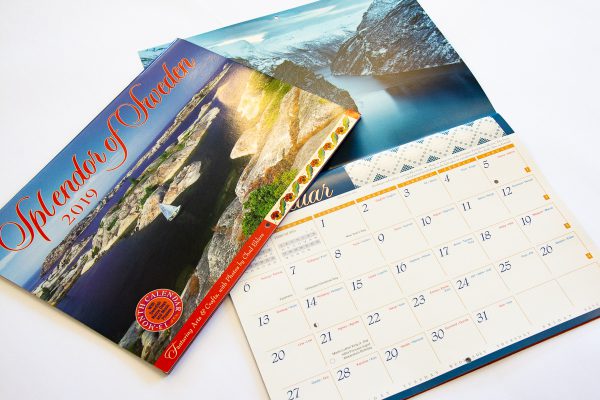 CALENDARS
Wall calendars to pocket calendars to poster calendars to calendars on the back of Christmas cards, we have years of experience printing calendars. We'll even triple check that Halloween doesn't accidentally fall on October 30th on your calendar before it hits the presses.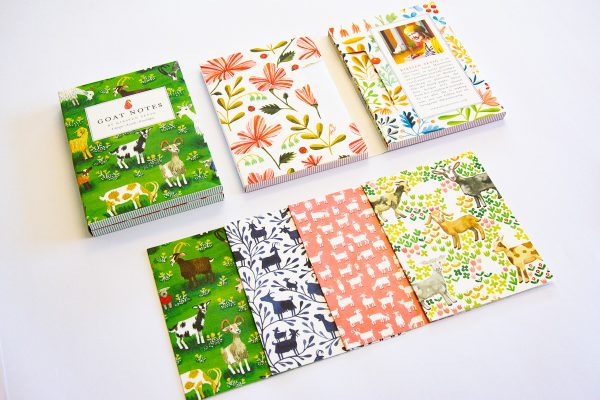 CARDS
Not everyone has the market share of Hallmark, but we can make your cards or card sets look just as beautiful and meaningful. From card stock selection to packaging to die cutting to assembly, we have all the capabilities needed to create something memorable.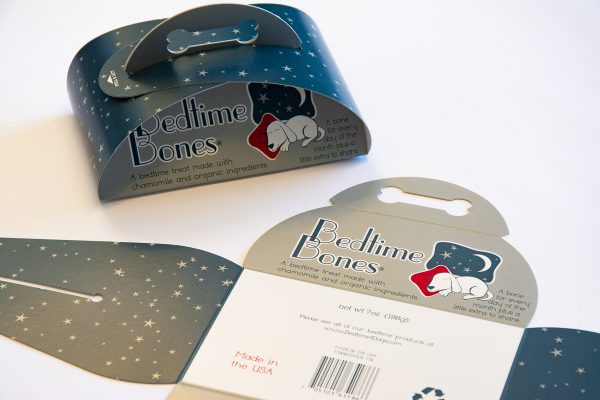 PACKAGING
Have a product that you've poured your heart and soul into designing? Don't let the packaging diminish your hard work. We're here to help if you need inspiration or help designing eye-catching packaging, or if you're just looking for a printer to execute your design perfectly.
We work extensively with educational institutions, from private K-12 schools to major universities, printing a wide range of educational, marketing, and recruitment materials. Whether you need single-piece mailers or entire research publications printed, we have the ability and capacity to get it done. In addition to printing, our in-house creative team can work directly with you to create your project's design, and our mailing team can handle all of your mailing/shipping needs.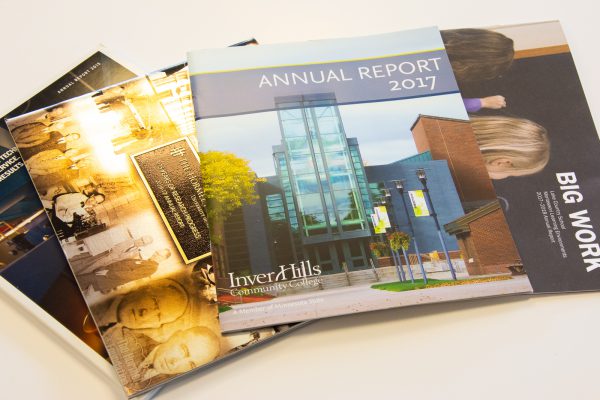 ANNUAL REPORTS
Annual reports are a big project. Each year we print tens of thousands for educational and research institutions across the Midwest. Our creative team will work directly with you, making sure it's 100% accurate before it hits our presses, and our in-house mailing team will get it sent on time, at the best possible rate.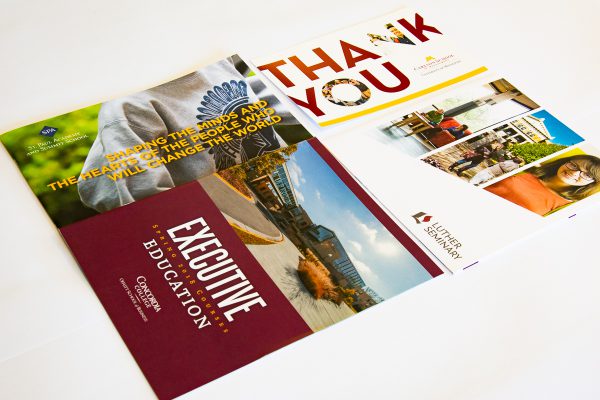 RECRUITMENT
Recruitment is crucial to meeting your institution's financial goals. We can help you reach them by printing high-quality, memorable packets, flyers, and brochures, mailers to reach potential students, or all the materials (banners, pop-ups, floor decals, etc.) needed to stand out at college fairs.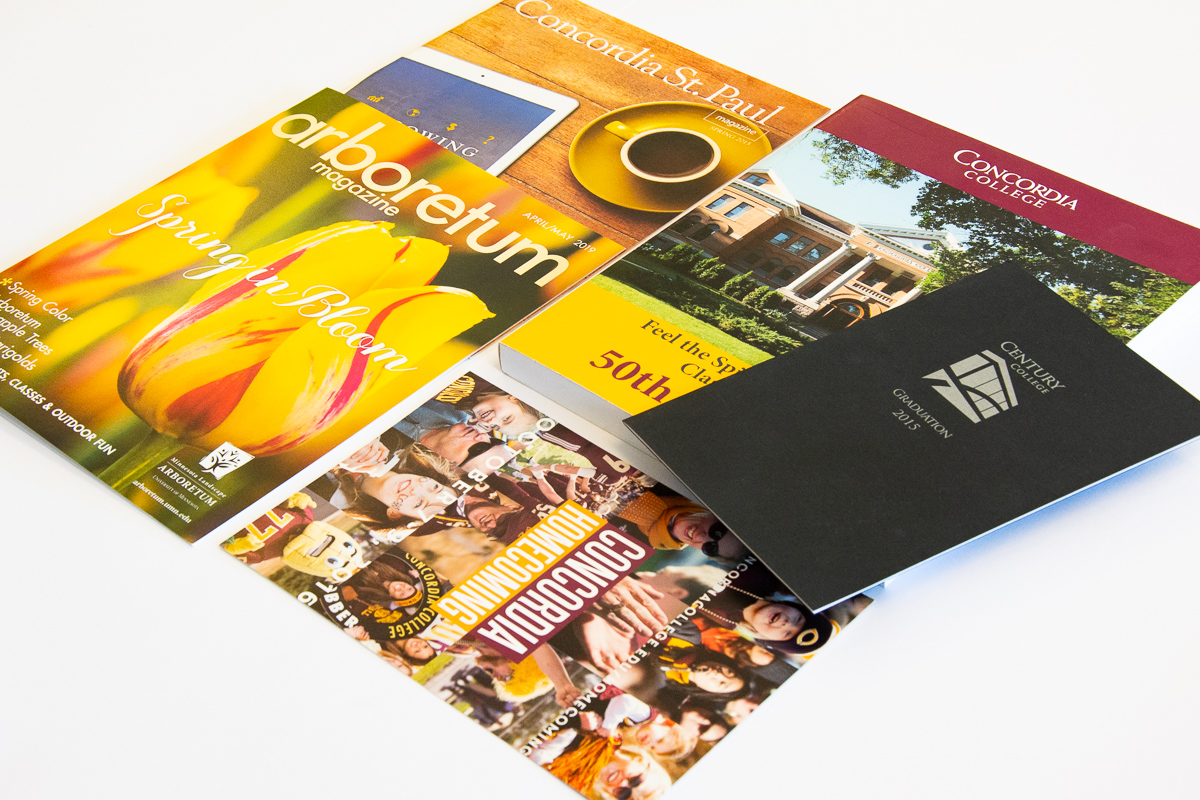 ALUMNI
Maintaining relationships and connections with your alumni is often just as important as recruitment. Whether you need to print and mail quarterly magazines, invitations to alumni events, fundraising materials, or catalogs for class reunions, our creative, print, and mailing team can assist you.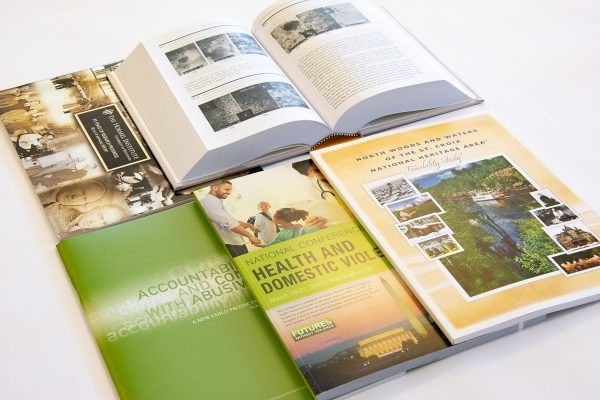 RESEARCH PUBLISHING
If your academic or research publication isn't quite large enough for a large-scale publisher, but you still want the same quality and attention to detail, our digital print and bindery teams have cost-effective and elegant solutions that will make your publication look as important as it is.
At Ideal Printers, we love working with non-profits. We know that the hard work your team puts in every day makes our communities better, and we're honored when we can help be a part of that. We offer a wide variety of services that can help your non-profit thrive–from printing fundraising materials, to direct and targeted mailing, to creative and design services. No matter your size, we're here for you.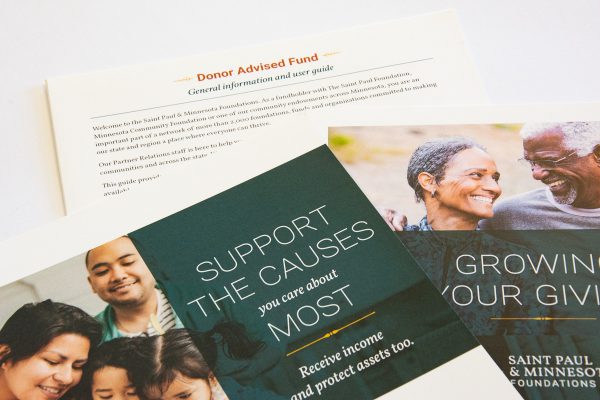 FUNDRAISING
As the lifeline of your organization, we understand the importance having quality fundraising material. We can print a wide variety of materials to help with your efforts, have multiple finishing options to make your designs pop, and can even provide design help and suggestions.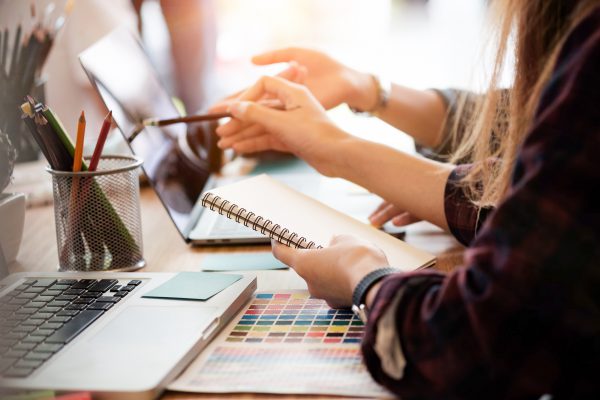 CREATIVE SERVICES
Your team members likely wear lots of hats, and 'designer' isn't always one of them. Our creative services team is here to help fill that gap. We can help with newsletter templates, logo creations, mailings, and other promotional materials.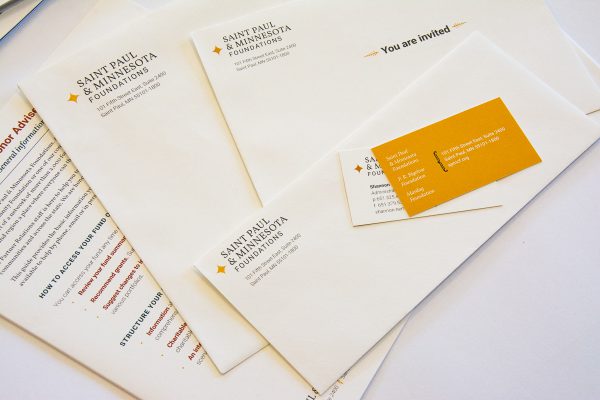 DIRECT MAILING
Need to promote an upcoming project in a specific neighborhood? Maybe reach out to past donors as part of your fundraising efforts? We can print all that material for you and afterwards, our full-service mailing team can assemble, insert, address, and make sure you get the best postage rate possible.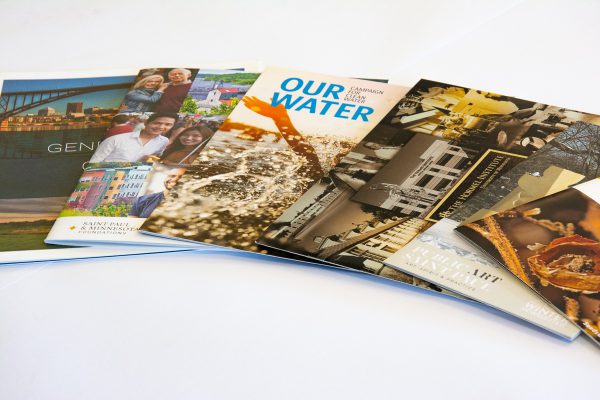 MAGAZINES/REPORTS
Do you send out monthly or quarterly magazines to supporters? How about annual reports/updates? We print, assemble, and ship a wide variety of magazines, catalogs, and reports, and would be happy to do yours as well.
MEDICAL DEVICE TECHNOLOGY
FINANCIAL INSTITUTIONS
GRAPHIC DESIGNERS
HEALTHCARE
ADVERTISING
STATE/LOCAL GOVERNMENT
TECHNOLOGY
TOURISM
MUSEUMS
GAMING CASINOS
LAW FIRMS
HAVE A PRINT PROJECT? REQUEST A FREE, NO OBLIGATION QUOTE AND TIMELINE.